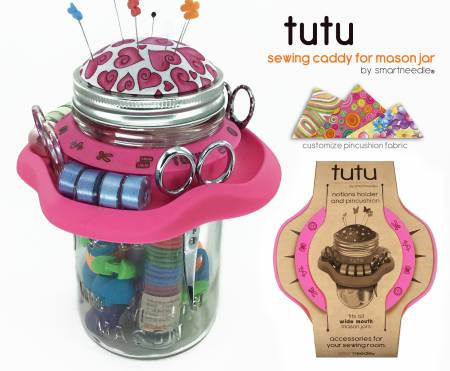 Jar Sewing Caddy
SKU:
Transforms wide mouth Mason Jar into a sewing caddy.
Carries up to 16 bobbins (M,L, or A), 4 embroidery scissors, pins and more!.
Cover the pincushion with your own fabric to match your sewing room.
Made of quality silicone, comes in a unique package. Makes a great gift!
Sewing Caddy does not come with mason jar or any of the sewing notions shown.