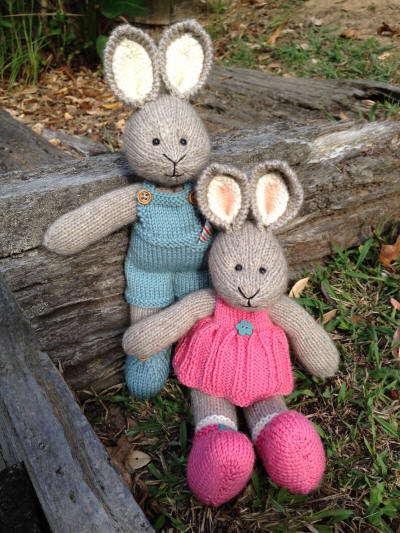 Lexie and Dunstan
SKU:
11
35
NZ$11.00 - NZ$35.00
Unavailable
Lexie and Dunstan are the cutest wee bunnies all dressed up for a day out. The shoes, socks, knickers/undies are knitted as part of the body; however, the dungarees and dress are removable if desired. The bunnies are 33 cm long from toes to ears and 22 cm when sitting.

Pattern for both bunnies $11.00
Full kit including pattern, wool, buttons and embroidery thread $35.00​​
Kits are packaged separately - either Lexie or Dunstan
The patterns use 8ply yarn and 3mm needles.​